Meet Our Coaches
The coaches at 'Windsor Gymnastics Center' are safety certified through USA Gymnastics, their governing body of the Olympic Development Programs. They are trained in CPR and First Aid. Attendance at clinics and seminars is required throughout the year as we are committed to the continued growth of our coaches.
Coaching Staff
Joan Mora
Owner and Instructor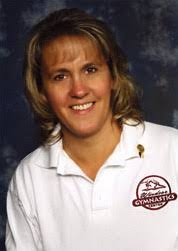 Joan Mora is the Windsor Gymnastics Center founder and coach. Established in 1993, she has seen Windsor Gymnastics Center grow and advance into a leading gymnastics program for Northern California and Sonoma County. Joan's 25+ years of coaching experience, love for kids, and extensive community involvement make Windsor Gymnastics an extraordinary place.
Joan earned a B.A. in Physical Education from California State University, Chico. She worked for Redwood Empire Gymnastics in Petaluma as the Team Coach and Program Director. Joan maintains a 'USA Gymnastics Level 2 Accreditation' and has specialized training in designing and coaching preschool programs.
Joan is a member of the Chamber of Commerce in Windsor and Healdsburg. As a Windsor Rotarian, she acts as an advisor for the WHS Rotary's Interact Club, and her gym activities reflect her commitment to the community. Some of the exciting learning experiences granted to her students include The Windsor Day Parade, Healdsburg Future Farmers Fair Parade, The Human Race, Big Brother, and Big Sister's Bowl 4 Kids Sake.
Kayla La Rosa
Coach/Instructor
Kayla La Rosa started at Windsor Gymnastics Center as a young child when her mother, Joan More, opened the gym when she was just three years old. She participated in recreational classes until she was eight years old and ready to join the competitive team. She competed for many years and advanced to level 6.
Kayla also participated in competitive sports like volleyball, golf, and swimming. She attended CSU, Chico, where she earned her Bachelors in Liberal Studies. Kayla coached gymnastics at Athletic Horizons in Chico, CA, and Oroville Gymnastics Academy in Oroville, CA. After college, Kayla continued to earn credentials in Multiple Subjects, Mild/Moderate Special Education, and Moderate/Severe Special Education. Following the credential program, she completed her Masters in Education. Kayla is currently a Special Education teacher at Healdsburg Unified School District. Since returning from Chico in 2016, Kayla has spent weekends and summers coaching at Windsor Gymnastics Center.
Avee Torres
Coach/Instructor
Avee Torres is a Sonoma County native raised in Windsor, CA. She went to college at UCLA, where she received her Bachelor's Degree in Physics. While at UCLA, she was the president of the club gymnastics team and competed Level 8 at various meets, including NAIGC Nationals. Her favorite event is the floor exercise. She has been coaching since 2018, staying involved in the sport and helping inspire the next generation of gymnasts.
Avee Torres is also a Quality Engineer at L3 Sonoma E.O. University.