Membership & Policies
Our goal at Windsor Gymnastics Center is to provide an opportunity for each student to participate in an organized fun and safe program of physical activity. The classes are designed to enhance the development of self esteem, strength, coordination, and discipline. In order for each student to realize the maximum benefit from their participation, emphasis will be placed on building a solid foundation in the fundamental skills of artistic gymnastics. The success of Windsor Gymnastics Center is dependent on each student realizing a positive gymnastics experience thereby enhancing their physical, educational, and social development.
Class Information
Weekly Classes
Classes meet 45 minutes for preschool children and 1 hour for basic levels. The class schedule is based upon a eight week session in accordance with the gym calendar. One make-up class is allowed per 8 week session and must be made up within a month of the missed class. All make-up's must be scheduled prior to attending a class your child is not normally enrolled. Make-ups must be attended when scheduled or otherwise forfeited.
Windsor Gymnastics Membership & Payment Policies
Membership Fees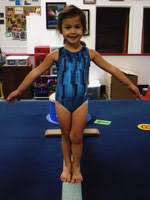 An annual membership fee of $36 is due prior to class participation and is good for 12 months of continuous participation. In the event of discontinuation of monthly participation, the membership is subject to cancellation. The membership is non-refundable and non-transferable. A $18 re-registration fee will be charged if you drop mid-year and re-register before your regular membership is due. You may also choose to re-register at $36. which will change your membership date.
Family Discount
Twenty Percent (20%) discount on membership and monthly tuition is applicable for second and each additional sibling. The discount will apply to the lowest tuition rate.
Make-ups
One makeup class is allowed per 8-week session and must be made up within a session of missed classes. All make ups must be scheduled prior to attending a class your child is not normally enrolled. Make ups must be attended when scheduled or otherwise forfeited. Cancellation of a makeup must be done prior to the day of makeup. Make ups are not transferable to the following months tuition.
Drop policy
Your child's space in class will not be held if tuition is not paid by the new session deadline. (Approximately two weeks before the new session begins.)
Open Gyms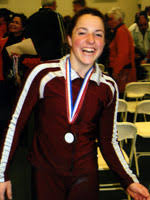 Any member may participate in a supervised Open Gym workout. Open Gym is designed as a supplement to regular classes and is not to be substituted for regular class attendance. Session tuition is to be current in order to participate in an Open Gym. Open Gyms are generally scheduled on Saturdays from 12:30-2:00 PM. The scheduling time is subject to change due to seasonal changes in schedules. The fee for open gym is $10.00 per student and is due at the beginning of each Open Gym class. Reservations for class are recommended and Windsor Gymnastics Center reserves the right to bill the Open Gym fee in the event of non use of a reservation.
Open Gym Passes
The use of prepaid Open Gym Passes is encouraged. Pass cards can be purchased and will include passes for 5 Open Gym sessions. The pass cards can be utilized during such time as monthly tuition is paid and students are enrolled in regular classes. Windsor Gymnastics Center reserves the right to charge the Open Gym fee on a prepaid pass in the event of non use of a reservation.
Payment Discount Rate
Discount rate is applicable if tuition is paid in full by the payment date on invoice (two weeks prior to the start of a new session). Regular Rates will apply if payment is not received by the payment date.
Returned Checks
Returned checks will be re-deposited unless otherwise notified. A $25 fee will be charged for returned checks.
Parent Responsibilities
Dress Code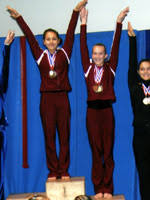 All students are to wear appropriate dress for classes and Open Gym. Shorts, sweat pants, gymnastic shoes or bare feet are encouraged. Pants with zippers, buttons or belt buckles are not to be worn in class as they can cause damage to bars and other equipment. Hair is to be tied back and jewelry is not to be worn (small post earrings are acceptable).
Warmups
All classes begin with a warmup and stretching that help reduce the risk of injury. A student that is ten or more minutes late for class may be requested to schedule a makeup class.
Vacation Time
Class fees will not be pro-rated to accommodate vacation plans.
Parent & Sibling Viewing
Parents are welcomed to view classes at any time. A viewing is provided and parents are not allowed on the floor area or apparatus. For the tots or kinder gym classes, parents are encouraged not to guide or discipline your children during class time. Please allow the instructor to keep the class moving. Your instructor will advise if a behavioral situation requires you attention during class time. Siblings are to remain in the viewing area (behind the gates) at all times.
Driver Responsibility
Parents please come in and drop off or pick up your children. Please pick up you children in a timely fashion. All children are to remain inside the facility while waiting for their rides.